Organic Red Sugarcane plant 24" tall in 4" pot - Free Shipping (USDA certified) - Fla-grown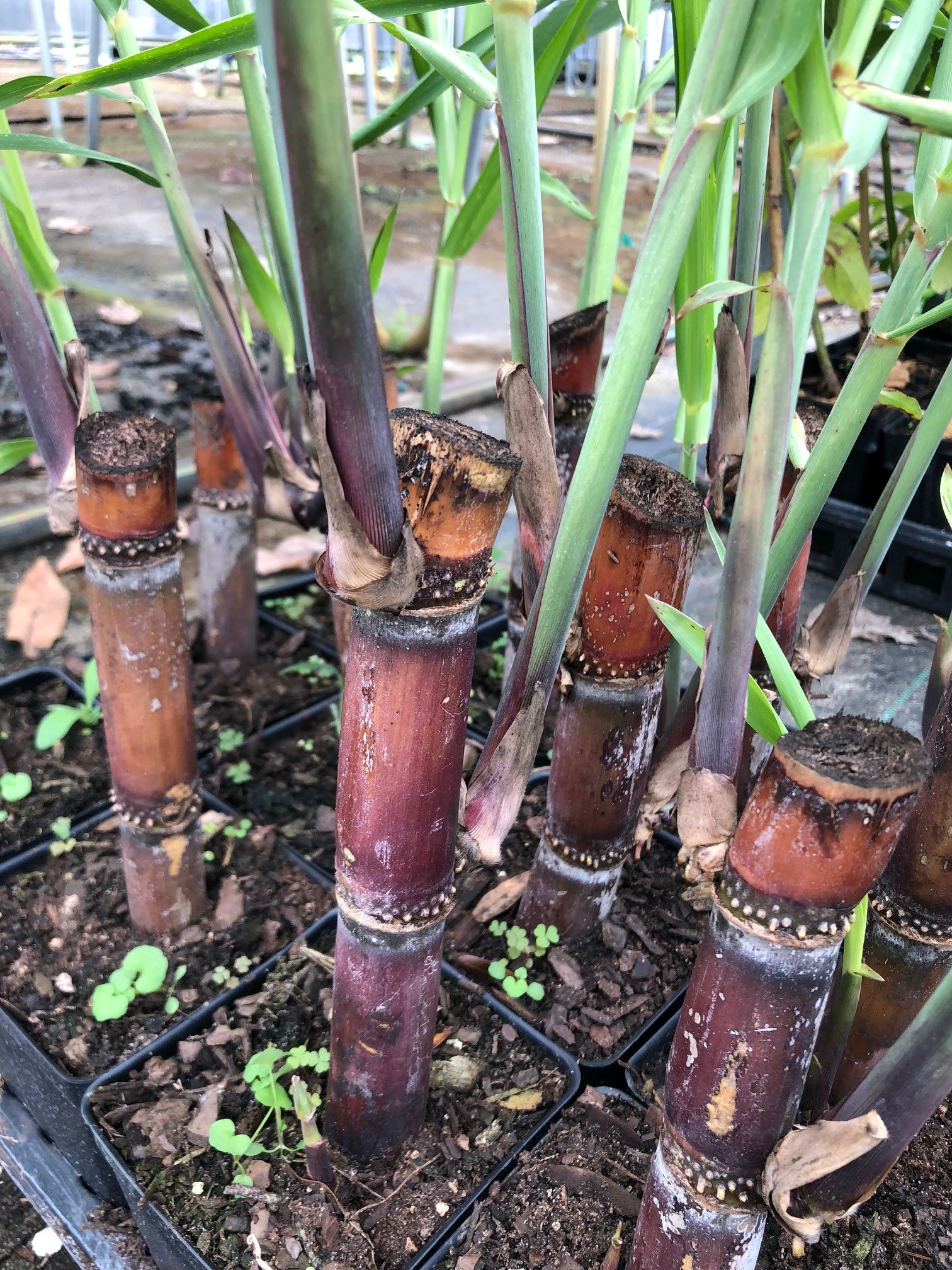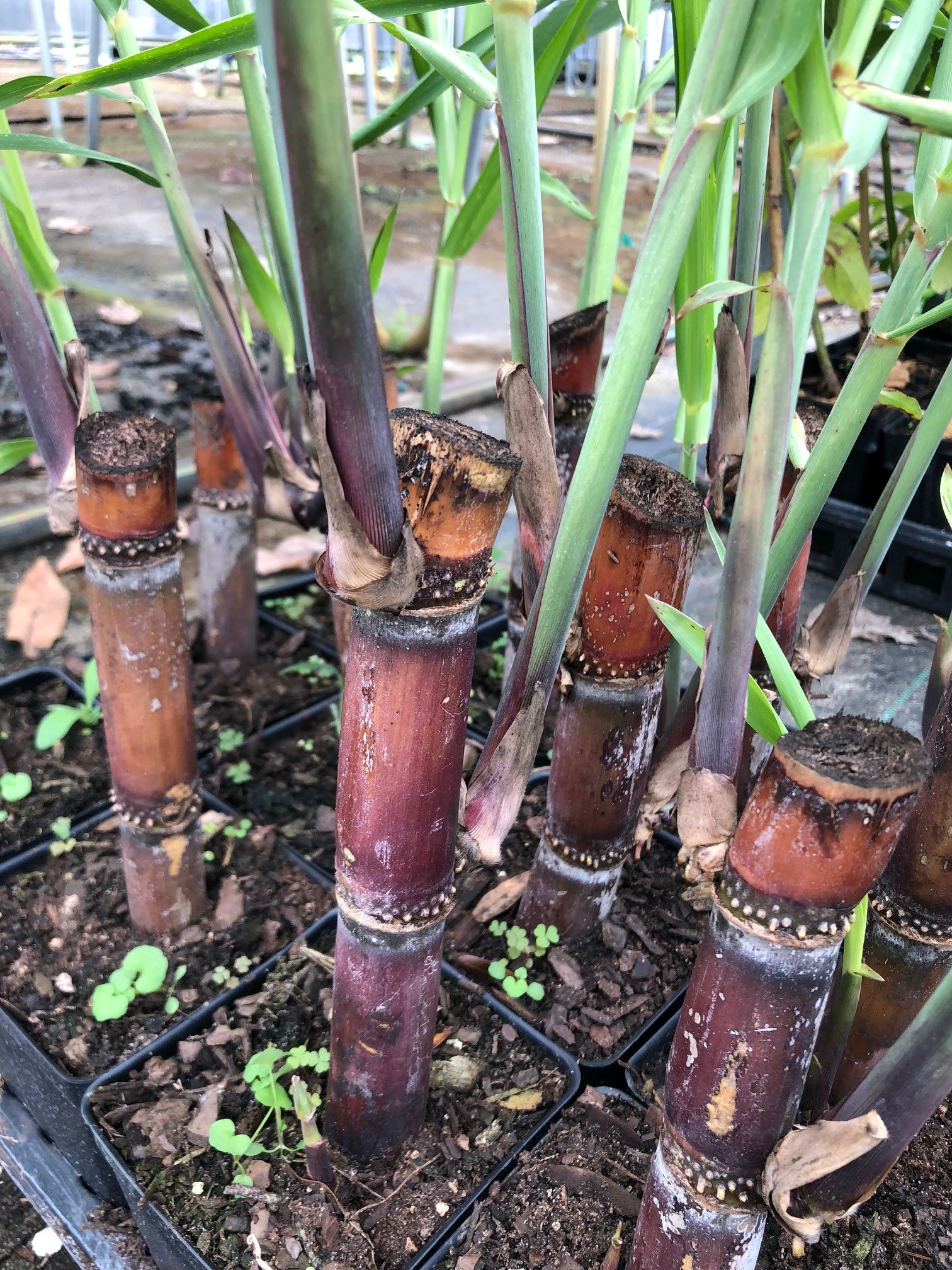 Organic Red Sugarcane plant 24" tall in 4" pot - Free Shipping (USDA certified) - Fla-grown
For sale is a live plant with established root system in a pot.
***Images of fruit or edible qualities are provided from our nursery's stock of producing plants to show the potential yield of of our fruiting & edible plants.
PLEASE NOTE: Sugar Cane grass may be pruned to reduce shipping requirements (thus saving shipping costs for our customers). Grass will quickly regrow once watered and planted. Canes may or may not be as tall as the image pictured due to the nature of our inventory and plants in general :)
Red Sugar Cane
Pot Size: 4" square pot
Age: 6-8 months
Fruiting Age: after first season in the ground or larger pot
Minimum Height: 12"+, Multiple Canes (new and old canes).
Propagation Method: cuttings from reliable stock
Shipping Destination & # of plants:
Plants are staked with soil, sealed in a plastic wrapping to retain moisture during shipment. When you receive this plant, simply remove the plastic and check moisture in the soil. Water the plant once per day while in their container. Plants have also been fertilized for the season.
All of our plants are cared for with natural practices, without the use of synthetic chemicals. However, our nursery is considered a Plant Sanctuary. Some plants we sell are brought in from other nurseries who do not follow the same standards of quality that we do. Once a plant arrives at our nursery, they are cared for with organic and natural practices.
We hand select for each order from our stock of premium quality plants at A Natural Farm in Howey-in-the-Hills, Florida. Quality in plant propagation is of upmost importance when seeking nutrition & medicinal value from edible plants!
***********************************
Our first canes were harvested from a yard here in central florida, where it had been growing for many years and because of this, we have avoided the GMO sugar cane that is often propagated.
USDA Hardiness Zones: 9-11
Deciduous/Evergreen: Evergreen
Plant Type: Perennial
Edible Qualities/Products: Each season will provide stalks stemming from the root zone. Stalks are juiced for cane juice.
Climax Height & Spread: Stalks can reach 5'+
Cold Tolerance: Can tolerate the central florida cold, but it is recommend to cut the stalks up before the frosts come. We recommend storing the stalks for spring planting in a dry cool place.
Light Requirements: Full sun for more stalks
Drought Tolerance/Watering Requirements: Great for grey water gardens or near water retention areas. The more water, the faster the growth
Soil & Site Requirements:
***********************************
*Planting Instructions*
Once your plant arrives, its best practice to water it right away. Your plant may or may not experience leaf drop, show signs of stress or be in a dormant phase. Regardless, it just traveled a great journey to get to its new home, so give it some time to accumlate! If planting in the ground, check your weather forecast to ensure frost or freezing tempreatures have passed for the year. Potting up into a larger pot can be done at any time.
Check the site and water requirements listed for each plant to have a good understanding of what your plant needs. Each garden is different, so don't be afraid to make a good decision based on your specific location.
To maximize yield and ensure a healthy life of your fruit tree, mulch around the drip line, topdress with compost, vermicpompost & organic matter regularly, use organic fertilizer high in nitrogen 2-3 times per year, garden with companion plants of cover crops, flowering plants and herbs! These straetgies are useful in container gardening as well.
*************************
We are currently unable to ship internationally.
:)